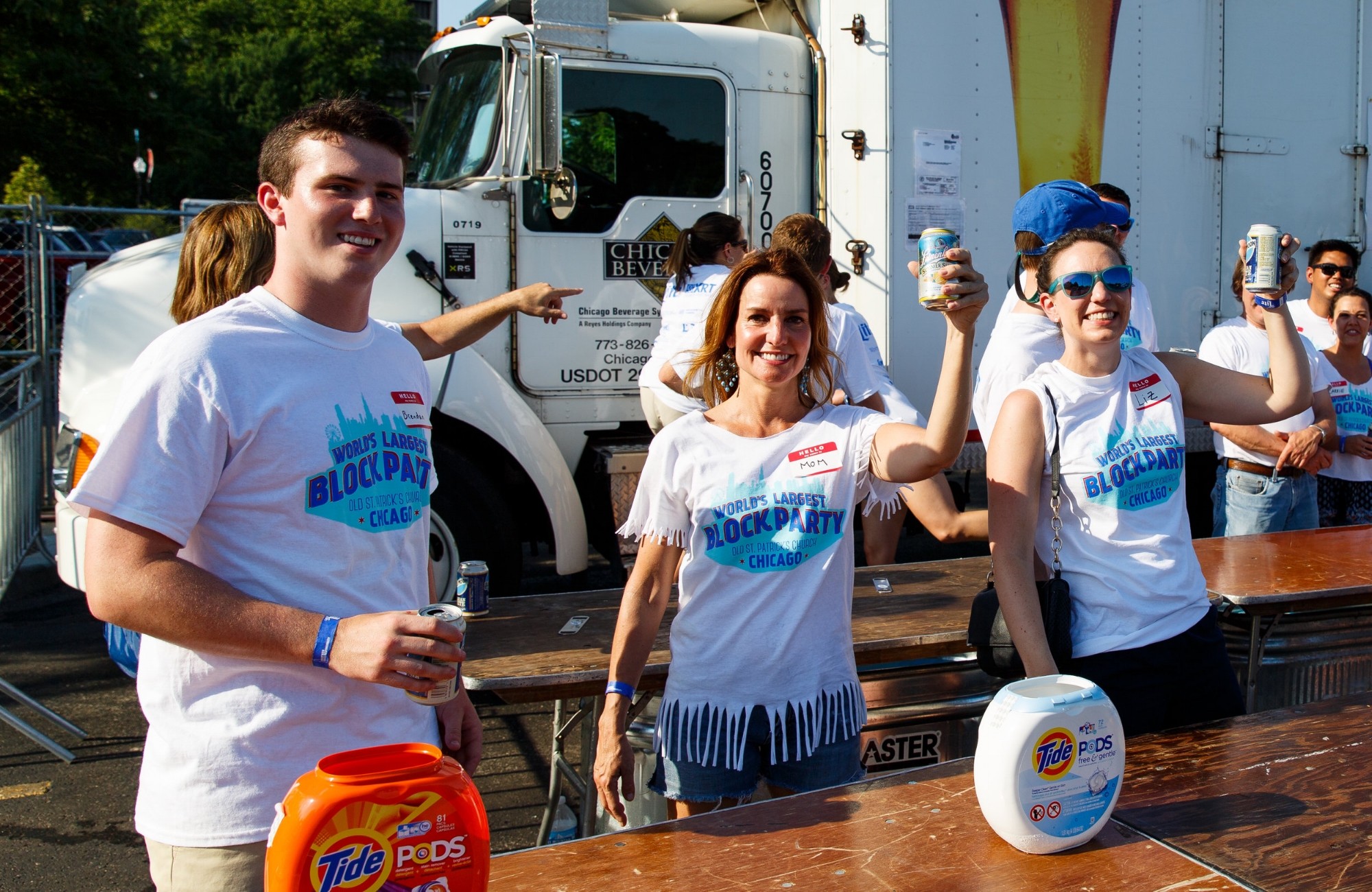 GENERAL VOLUNTEER INFORMATION
If you are working Friday, June 21 please arrive at volunteer check-in at 4:00 pm; for Saturday first shift arrive at 1:00 pm; Saturday 2nd Shift arrive at 5:30 pm. Volunteer check-in is at corner of Adams & Desplaines in front of Old St. Patrick's Church. Please be prompt to make certain the Party opens smoothly.

For those signed up to help with set-up, June 20 (7pm) or June 21 (anytime after 10am), please meet at the planters in between the church and school. Wear comfortable clothes and closed toed shoes.
If you have any further questions, don't hesitate to contact our committee, blockpartyvolunteers@oldstpats.org
Old St. Pat's could not host this event without all the volunteers who so generously share their time!! THANK YOU!!!