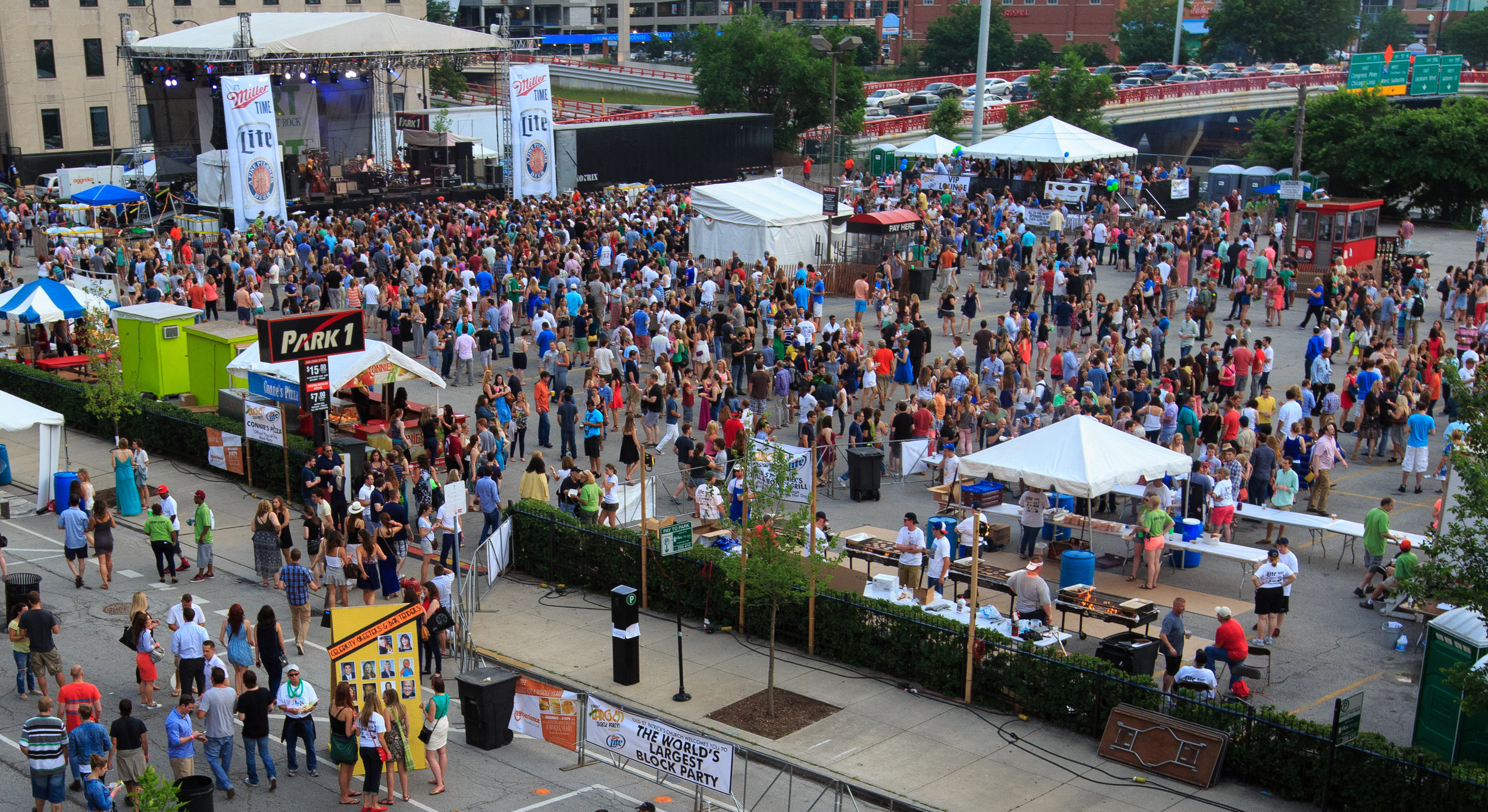 Where:
Old st. pat's campus
Entrance Gates are at Monroe & DesPlaines Street, Monroe & Jefferson, and Adams & DesPlaines Street in Chicago's West Loop. Easily accessible from public transportation. Please note due to construction the Monroe Street bridge is closed.
Public transportation
World's Largest Block Party is easily accessible by CTA bus and train and Metra. For the closest bus and train stops/schedules, visit transitchicago.com or metrarail.com. If you are coming from the suburbs, you can take the Metra into either Ogilvie or Union Station, as they are both are only a few blocks from the OSP campus.
Parking
If you need to drive parking is available at southwest corner of Madison and DesPlaines or 625 W. Adams (garage entrance is on Desplaines Street between Adams and Jackson)